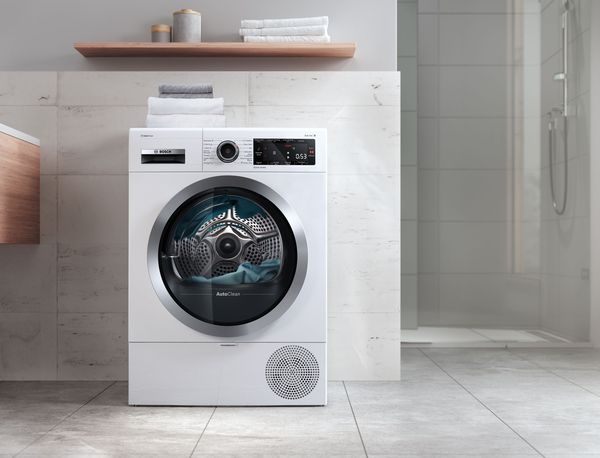 Heat pump dryers from Bosch: for those who want to dry particularly economically.
Unlike conventional dryers, our heat pump dryers don't use energy intensive heating rods to heat the air. Instead, we use a heat pump. This innovative component conserves and reuses the hot waste air which provides most of the energy needed for the next drying process.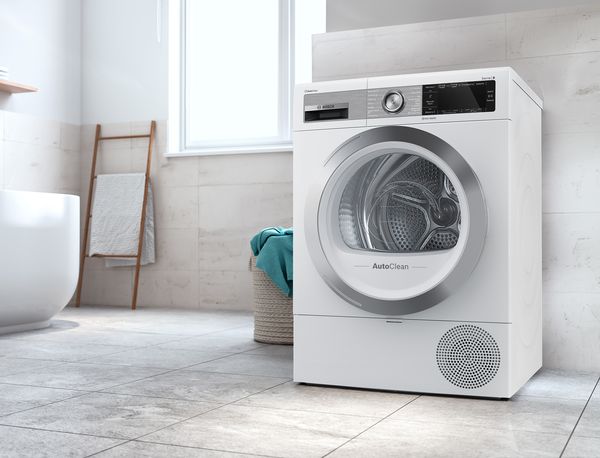 With our condenser tumble dryers, there's no need for a hole in the wall.
Our condenser tumble dryers aren't just economical to use, they're also easy to install. Because moisture extracted from the washing is collected in a container, they don't need the typical air extractor hose to the outside. All you have to do is just plug it into an electrical outlet and switch it on.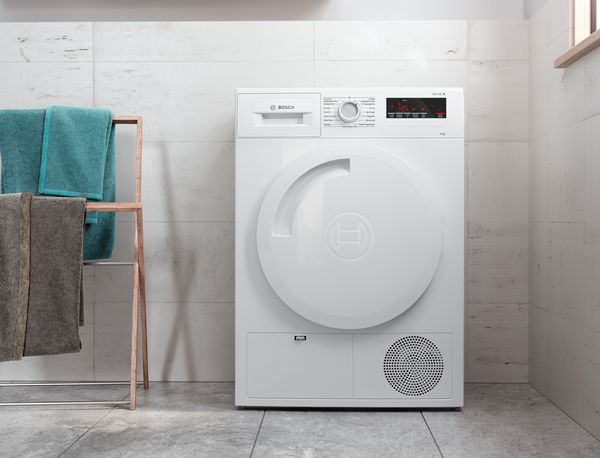 Our vented tumble dryers: for particularly fast drying.
With vented dryers, your washing dries particularly fast. These smart, resource-saving dryers simply draw in air from the room, heat it and blow it through the clothes as the drum tumbles them. The damp air is exhausted to the outside through an air extractor hose. As a result, the drying process is particularly economical.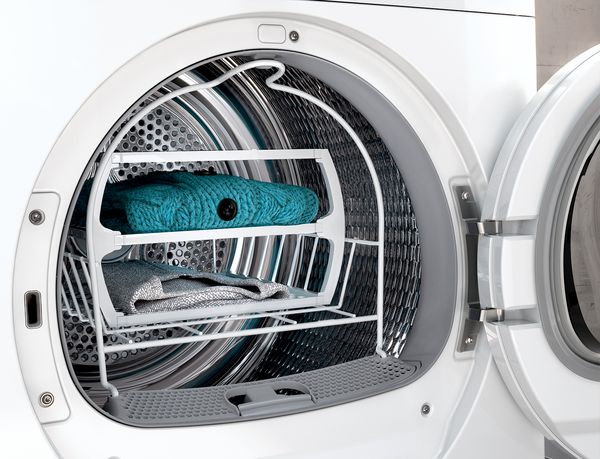 Tumble dryers from Bosch ensure your clothes outlast any fashion trend.
A down-filled jacket needs to be dried differently from a pair of denims. With gentle warm air, a range of ingenious programmes and our fabric-protecting drum structure, our tumble dryers always provide the best care for every item of laundry, whatever its needs.