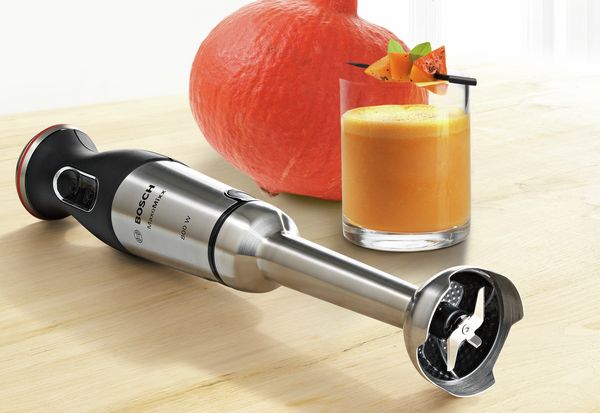 Hand blenders from Bosch: Power that adapts.
Thanks to the particularly sharp cutting blades and powerful motors, Bosch hand blenders can make quick work of anything. Thanks to the ergonomic design, you'll have all your mixing and stirring under control.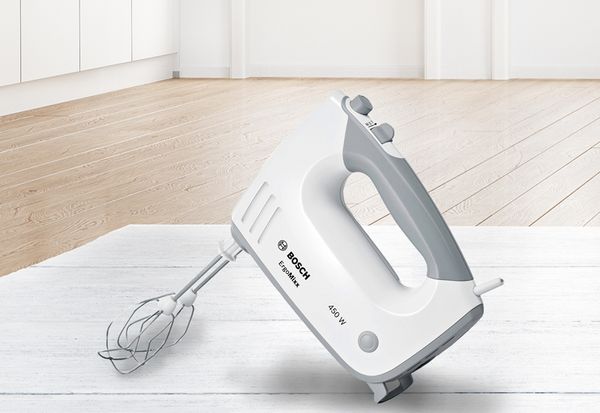 Hand mixers from Bosch: The perfect result in an instant.
Because of their optimum balance and ergonomic handle, the hand blenders sit particularly comfortably in your hand and work their way through all ingredients and doughs quickly and easily.
Blenders from Bosch: The perfect combination.
Our blenders can help you make tasty soups, healthy and fresh smoothies or cocktails in an instant. This is achieved thanks to powerful motors, precise stainless steel blades and high-quality glass containers or BPA-free plastic pitchers. And our powerhouse SilentMixx power mixer is particularly quiet when in use.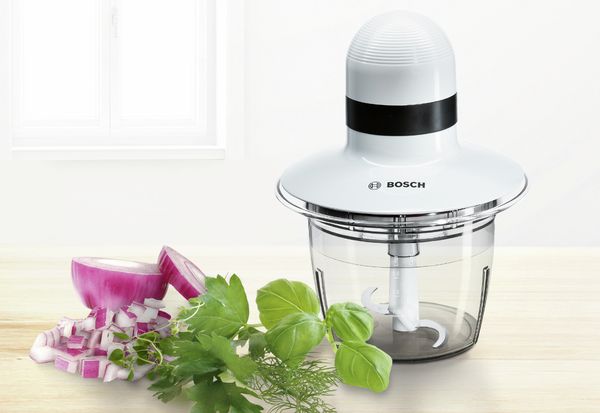 Universal choppers from Bosch: Small ingredients, big results.
Universal choppers help you to prepare quickly and are extremely easy to clean. With special blades and beaters, you can even crush ice and whip cream or egg whites.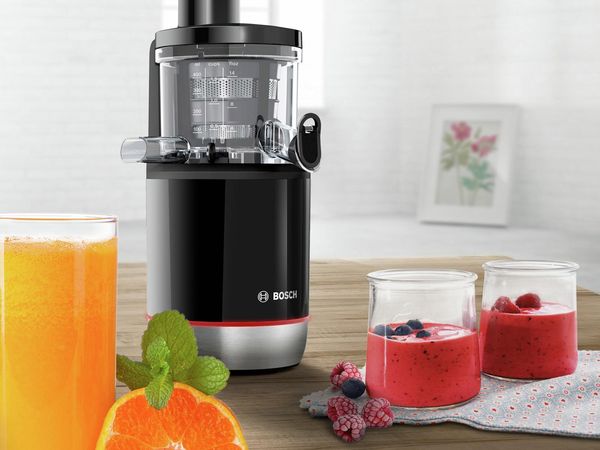 Juicers from Bosch: Lots of juice with little effort.
Get everything out of your hard or soft fruit and vegetables. With our juicers, you can prepare fresh juices easily and efficiently. Powerful motors and fine micro-sieves ensure you enjoy your juice down to the very last drop.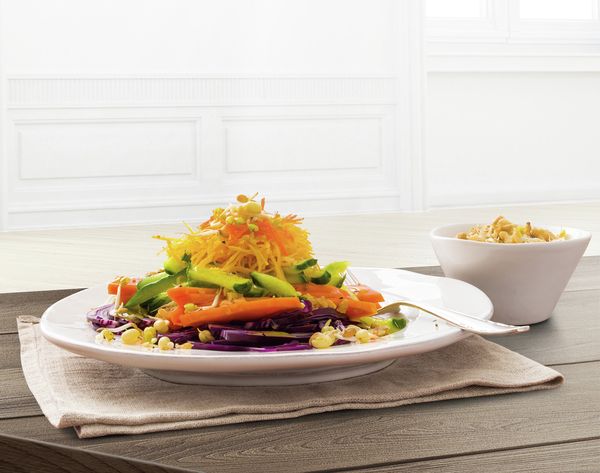 Built for those who have a weakness for powerful performances.
Before you can even start to use a Bosch kitchen appliance to stir, mix, knead or chop your ingredients, we test and improve them down to the smallest detail. That's why kneading even heavy dough is child's play for our powerful motors. Our extremely sharp blades will carry on chopping and mixing everything that comes their way effortlessly for years. And our timeless design turns a practical kitchen helper into a visual highlight in your kitchen.