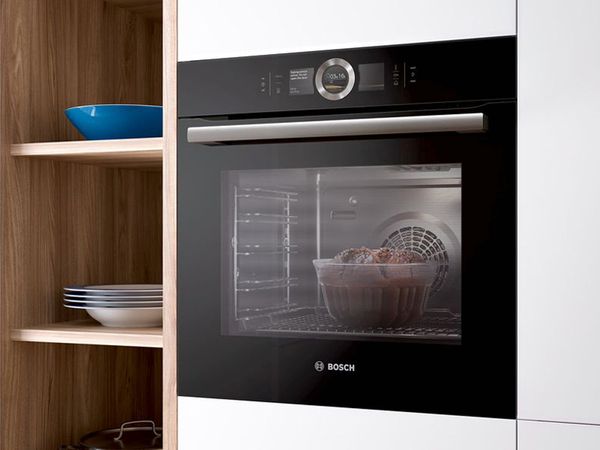 Our built-in cookers and ovens: individual installation, uncompromising quality.
Whatever your preference in kitchen design is, our built-in cookers and ovens fit in perfectly. Traditionally installed under the worktop, built-in cookers control the hob above them. Ovens, on the other hand, can be integrated into both wall and base units. Choose a separate oven and you can position the hob independently from the oven. And when space is tight, our compact appliances are the ideal solution. No matter which one you choose, thanks to their automatic programmes, you'll achieve perfect roasting and baking results every time.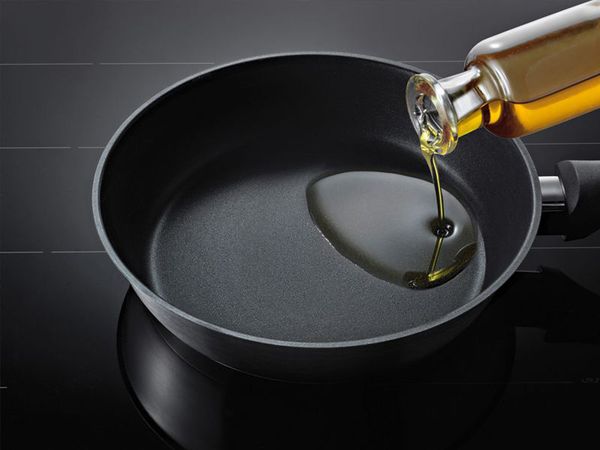 Our hobs: outstanding performance discreet installation design.
A single hobs is installed into the worktop above the cooker and controlled by it. A separate hob has its own operating elements and can thus be installed independently of the oven. The oven, for example, fits into a kitchen island or a wall unit. And you can also discover our 30-40 cm wide Domino hobs, such as the Teppan Yaki for Japanese cuisine or the wok burner for Asian cuisine.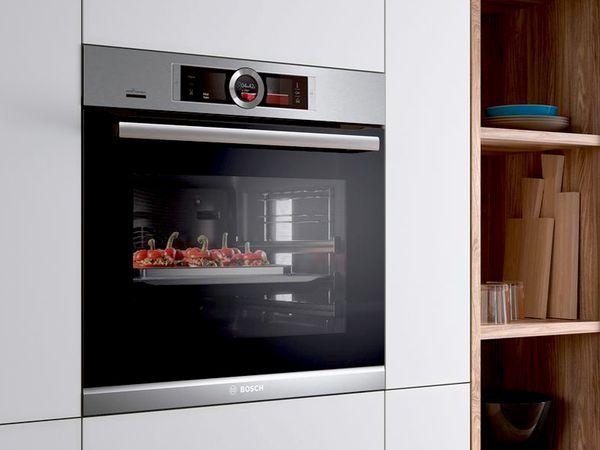 Our steam cookers and steam ovens: the gentlest way to prepare your food.
Full of flavour, healthy and versatile: our steam cookers and steam ovens protect vital aromas, vitamins and minerals. Whether you like your food delicate and juicy or beautifully crisp and brown, with steam everything's always wonderfully tasty and healthy. And thanks to their integrated water tank, our steamers don't need a direct water supply.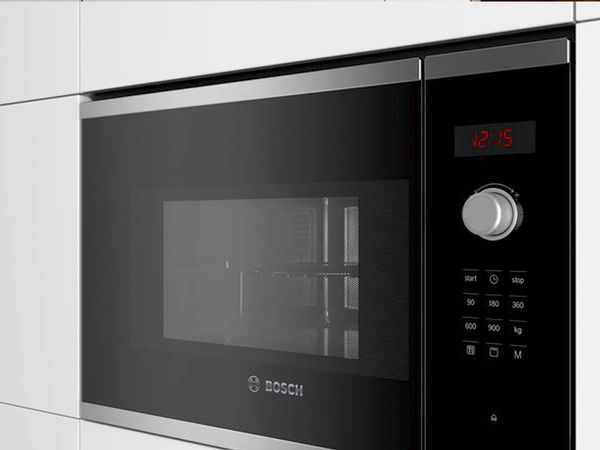 Our microwaves: perfect for gourmets in a hurry.
You can't cook faster than in a microwave. Or thaw, heat up and even bake. And our microwave ovens are multi-talented too. In addition to the classic heating methods for baking, they also have an integrated microwave. Which means that one thing is certain: you don't have to sacrifice superb cooking results even if you're in a bit of a hurry sometimes.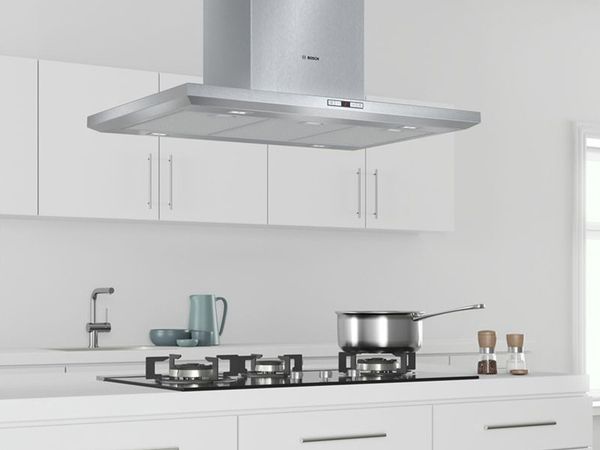 With Bosch cooker hoods, your guests won't know what you're cooking as they arrive.
Whether you're frying or boiling, you can relax and leave the steam and the odours to Bosch. Our large selection of cooker hoods in a range of sizes and designs will make sure the air is fresh everywhere – from the tiniest kitchenettes to the largest dining kitchens. And they'll always do it amazingly quietly and efficiently.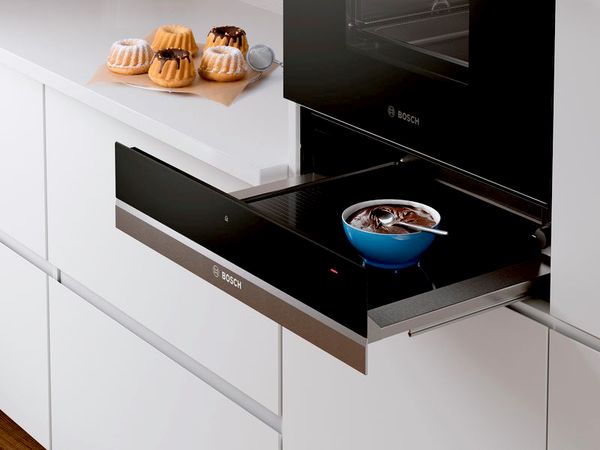 Warmly recommended: Bosch warming drawers.
Our warming drawers can do a lot more than just keeping meals and plates warm. They are also perfect for slow-cooking meat, thawing out foods, melting chocolate and proving dough. In addition, they can be built in separately or combined with an oven and thus offer the right solution for every kitchen situation.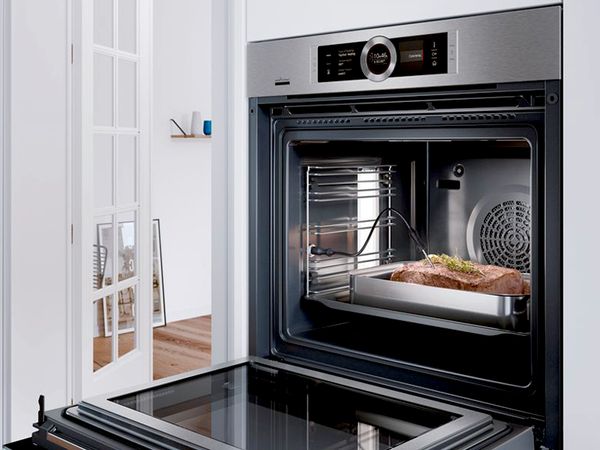 Perfect roast caraway, marjoram – and Bosch. Quality you can depend on.
To ensure that cooking and baking stays really easy, our engineers give themselves a hard time when they develop our home appliances. Before a new appliance leaves our factory, they subject every function, right down to the smallest screw, to thousands of stress tests and quality inspections. Only when the results completely meet our high standards the appliance is ready for its most crucial test: being used in your kitchen.